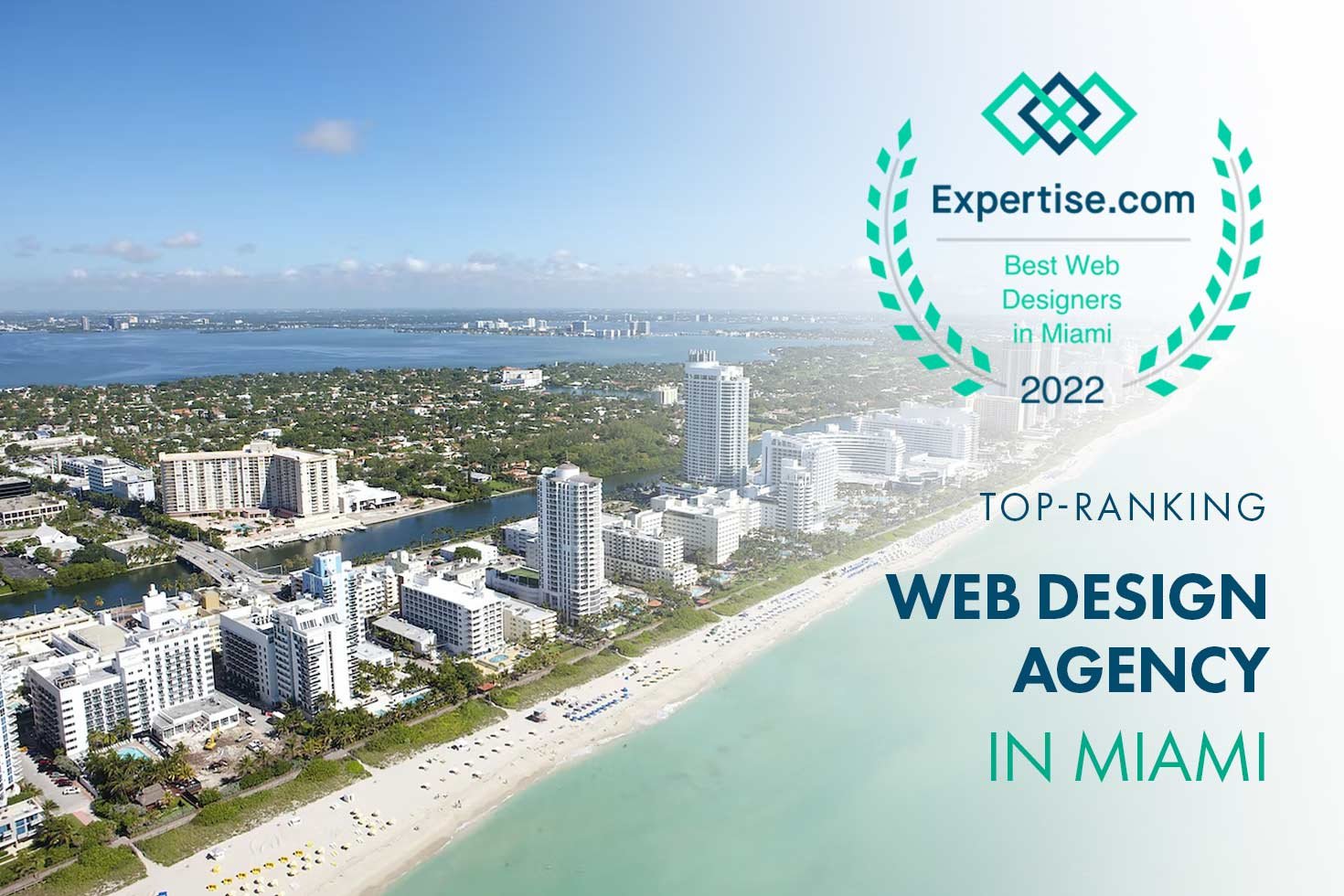 It feels great to announce that Luminary Software has been ranked amongst the 36 Best Web Designers in Miami – 2022 by Expertise.com. We have received 5-star ratings for our Responsiveness, Friendliness, Helpfulness, and Attention to Detail.
Luminary Software is proud of its team that is passionate about website & mobile app design, e-commerce development, branding, social media marketing, and search engine optimization. Our people's dedication to projects that shape digital marketing success across industries has enabled us to serve more than 100 customers till date.
As the volume of content in the digital world increases, winning the attention of target audience is challenging in both B2C and B2B sectors. While there are many companies that have unique products and services for their customers, they must also have marketing strategies to trigger call-to-action. And that is where Luminary Software helps.
OUR SOLUTIONS
We take the complete ownership of our clients' digital promotion tasks by building the platforms they need, creating engaging user experience for visitors, enhancing their online visibility, and ensuring timely updates in their application versions.
Each service is tailored to the exact requirements of a business and a dedicated project manager handles all responsibilities of customer relationship management.
THE RECOGNITION FROM EXPERTISE.COM
Expertise.com has chosen us among its 36 top web design companies in Miami on the basis of our overall professionalism in serving clients. As a research and survey specialist, the firm reviews the services of more than 60,000 businesses to help customers find the finest professionals for their needs. Its research process is constantly evolving to stay synced to industry changes, and it thoroughly analyzes review data to choose companies that are best in their fields.
Closing the year 2022 with such recognition is really heartening and we look forward to many more milestones in 2023.
Luminary Software also wants to thank each of its customers who have placed their trust in our work and given us opportunities to serve them. As a digital marketing service provider, we want to continually strengthen such bonds.
Stay connected to our social media handles for updates on our new offerings, and never hesitate to call us at (786) 772-3757 to know how we can help you improve your marketing success.
Wish You a Merry Christmas and a Very Happy New Year Ahead!